All-Comers Welcome
Back
Posted on November 26 by seesawadmin
November 2018
Since 1924, Johnny Seesaw's has invited guests to gather around the copper-clad fireplace and warm both their toes and their spirits. It was a place full of joyful celebration and rollicking fun. It was where we went to unwind after a day on the slopes and lay our heads before waking up to fresh blanket of snow.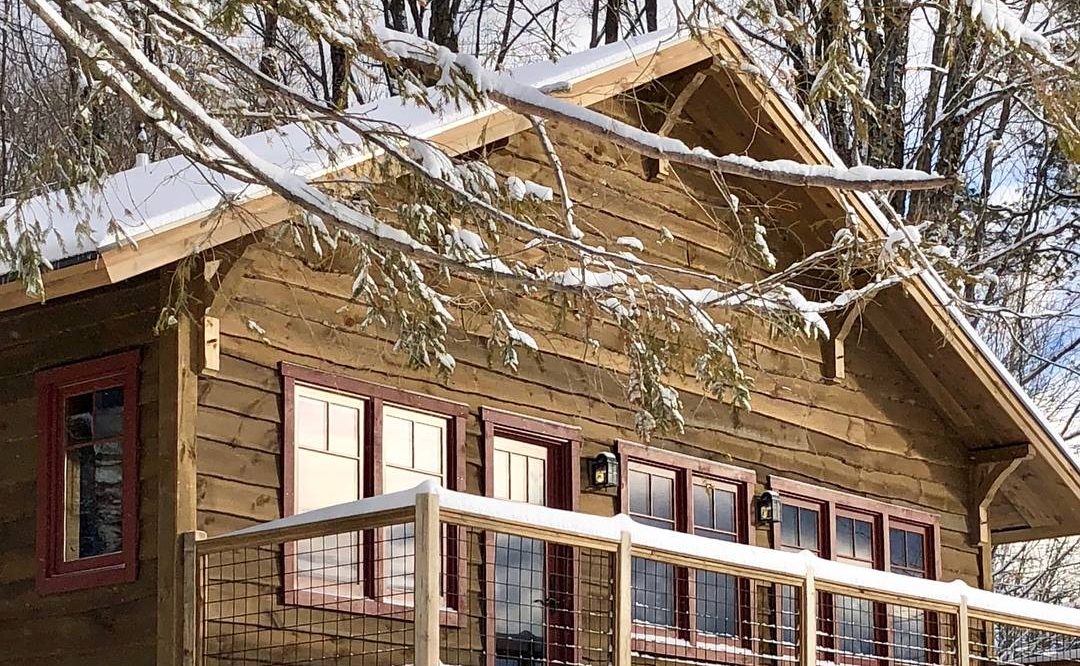 After its closing in the early 2000's, it felt like the storied spot where so many memories were made with family and friends may now be lost. Not wanting to let go of a piece of history and let it fade with time, the Prins, Eastman, and DiDomenico families joined to form a common vision to reimagine Seesaw's; lovingly executing a piece-by-piece rehabilitation of the Seesaw's property. The restaurant, Johnny Seesaw's reopened in August, 2018 and Seesaw's Lodge, opened later in the fall – a renaissance for the property which is affectionately referred to as Seesaw's 2.0. Serving as project leaders, Ryan and Kim Prins, along with their crews, have meticulously restored the historic elements that had given Johnny Seesaw's its character. It has been years of unwavering commitment to restore—and in some cases rebuild—the Seesaw's from our memories and the many historic structures throughout the property. "People have been really appreciative, and have even thanked us for bringing Johnny Seesaw's back to the community," Kim Prins says. "To me, sharing Seesaw's and hearing all of the stories about the place has been so gratifying. That community support means everything and gives us momentum to build on going forward." Recognizing the value in that connection, the Prins have made serving as a community gathering place a cornerstone of the Seesaw's operation, with the design of the restaurant and Lodge optimized to enhance the three "C's" – community, camaraderie, and connection. From the old-school couches around the famous internal wood fireplace, to the cowboy cauldron outside, and even the communal kitchen in the lodge itself, there is no lack of natural gathering spaces that lend themselves to conversation in a warm environment. Even the
individual cabins
have been transformed to make room for more living spaces, reigniting that classic ski lodge feel where we gather old and young to play games and read around the fire.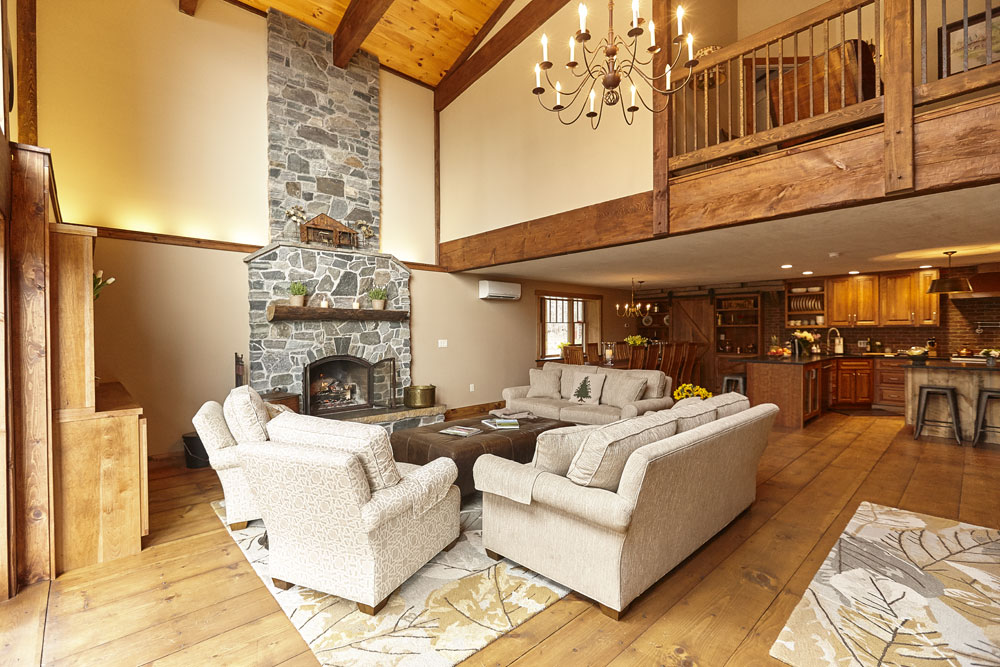 "From the very start, the idea was to make Seesaw's a destination and give it a village-type feel," Ryan Prins says. "We always wanted to do more than just recreate what was here previously." It was almost a century ago that Russian logger Ivan Sesow's Wonder View Log Pavilion opened its doors as a roadside dancehall and its popularity and reputation during prohibition quickly grew. In 1938, new owners changed the name of the lodge and the cabins to Johnny Seesaw's as a tribute to their founder. Since the very beginning, it has been a place for fireside chats, meals and drinks with friends old and new, for celebrating the hospitality, and experiencing all things Vermont.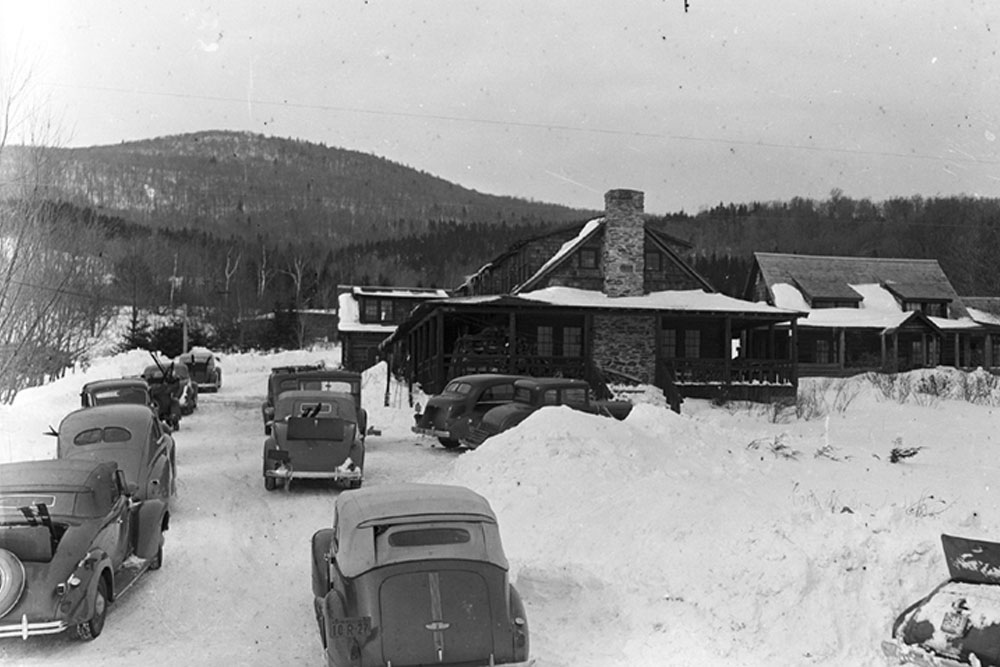 With a history described as "the legend of Johnny Seesaw's" by longtime owner Gary Okun, Seesaw's has played a featuring role in the lives of many of its patrons. Even today, visitors can leaf through guestbooks dating back to 1938 with stories of how families celebrated holidays, spent winter weekends sheltered from the snow, and roused up a little late-night trouble. "There are so many stories from people who came to Seesaw's, met other patrons, and formed friendships," Kim explained. "It's a beautiful thing to provide the structure in which people can have these amazing experiences, build traditions with family and friends, and just experience Vermont, especially if they don't live locally." Each of the three affectionately resurrected cabins have now been named in tribute to the Seesaw's past. The Court Cabin gets its name from the unique red clay tennis court it once sat alongside. We can just imagine the friendly (and competitive) games that have taken place between friends, beginning in 1941.
The Chicken Cabin is aptly name as its first guests were of the feathered variety; the structure served as a coop during World War II when the property was used as a farm during lean times.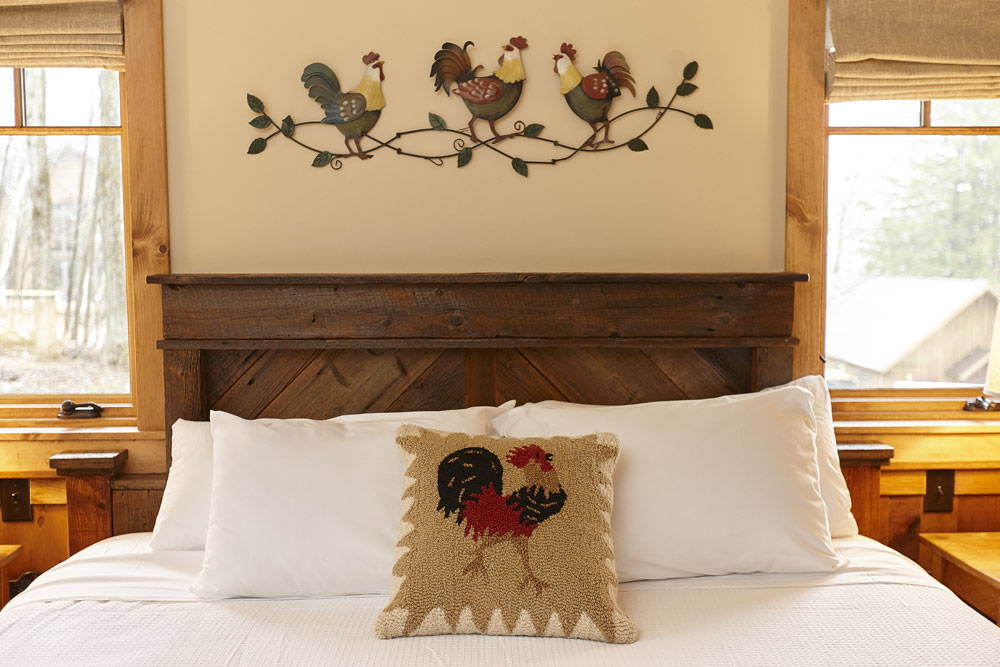 Originally built in the 1950s, The Butterfly Cabin is named for the distinctive lines of its roof and its T-shaped floor plan. This home-away-home has been reconstructed with winter vacations for the whole family in mind–the entry features a spacious mudroom for all of your winter gear (and radiant heat to warm your toes).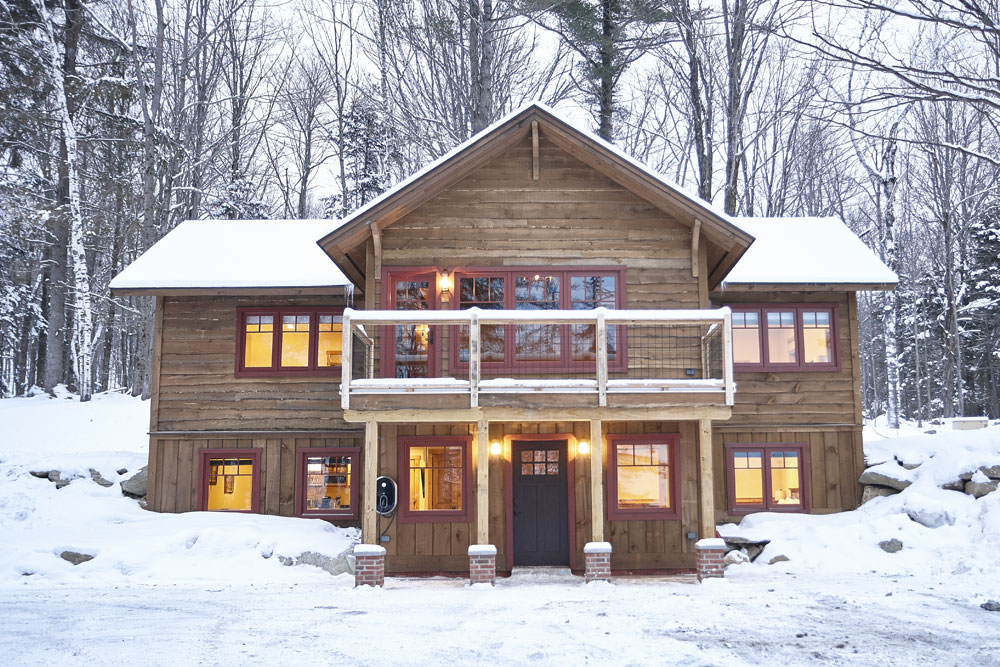 If you've spent a lifetime returning to
Johnny Seesaw's
for dinner, you may not realize that you're stepping into a new building. Everything in the dining room has been rehabilitated save the pine flooring, the ceiling boards, and the lighting. Wherever new materials did need to be brought in, Seesaw's has worked to keep those elements local—sourcing timber from towns nearby as well as the property itself. Even the artwork is local, with pieces by Vermont painter Peter Huntoon displayed in the restaurant and works by David Utiger hanging in the cabins (Utiger, coincidentally, also crafted all of the tile-work for Seesaw's.). The votives on the tables are glass blown by Andrew Weill in Manchester and the faint sign of the Seesaw's logo sandblasted on them blend them into the environment of all things Seesaw's. On an ongoing basis, more local artists have volunteered to add their craft to the Seesaw's storyline, so stay tuned to more to come.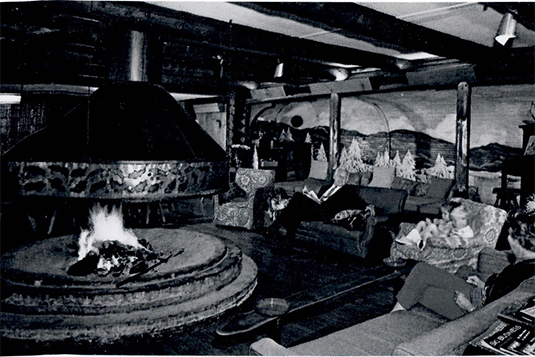 "Community, camaraderie, craftsmanship—our key values," explained Kim. "We've kept that rustic element of Johnny Seesaw's going back to Ivan Sesow, the Russian logger." With all of the initiatives, it's a commitment to complementing and serving the community that determines how Seesaw's moves forward. Since the day that they opened, Kim notes, former customers have returned in droves, often overcome with emotion evoked by the memories made at Johnny Seesaw's over the years. And the guestbook tradition has not been lost; visitors are again encouraged to document their own memories.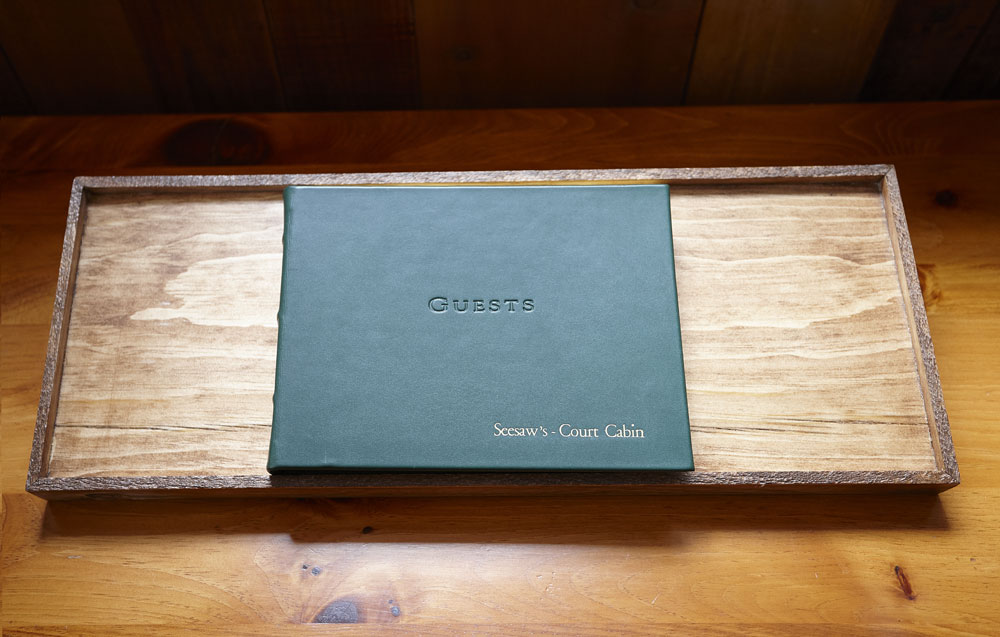 With a truly breathtaking location to compliment the legacy—at the base of Bromley Mountain, and with sweeping views of Magic and Stratton ahead—there's plenty on the horizon for Seesaw's Lodge. "What's most exciting is all that's to come, because this is truly just the beginning," Ryan says. "It's all about sharing Seesaw's and facilitating that Vermont experience." Indeed, Johnny Seesaw's has been brought into the next generation with new features like an event barn, a four-season warming hut that is in the works (designed to welcome hikers and bikers in the summer, and serve as a sugarhouse and cider press in the spring and fall respectively), hopes for a coffee roasting facility, and the introduction of a distillery underneath the restaurant itself when the time is right. Johnny Seesaw's has been resurrected, and, while it boasts a history full of fun facts and fond memories, there's more ahead for Seesaw's Lodge than there is behind. So, find your seat around the fireplace, and join us in making new memories in the cradle of the Green Mountains.